These pictures are meant to be an optical illusion.
Because it is January 6th.
Which is in the winter, at least where I come from.
Tee: Mossimo, gift from my Mom :), Necklace: handmade, Thrifted: belt, skirt, shoes
This Oklahoma thing, you know I could really get used to this.
I just found this skirt that the thrift store a few days ago, along with some other goodies I'll show you soon! I love how it drapes and that it makes me look taller, even if it is a grandma skirt.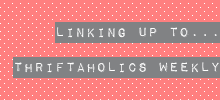 peace&love,
Jill